Friday, August 5, 2011
Written by

Bree Wilder
at 4:15 PM
0 comments


Thursday, December 30, 2010
2010 is coming to the end. It's been quite a year. Mostly it has been the most amazing, life-changing year of my life. Clearly the biggest thing that has happened is that I have become a mother. It has changed me in ways I never thought imaginable. It has changed my life, my marriage, my relationships in ways I never thought possible. It is amazing to me that this little butterball of pink skin can shake my world to its core. To watch the world come alive through his eyes and to experience the little things of life all over again. I knew I would love him. Adore him even. What I didn't understand is that my love for him would change me. That it would bring out my best and expose my worst.

Loving Jackson has brought out a gentler side in me. It's funny because I never thought I was the housewife type until I got married and then I turned into my version of June Cleaver. I always knew I wanted to be a mom but the mom I envisioned myself as was not the mom I think I am. I feel better at this then I thought I would be. I worried it I would have trouble fitting into the role but from the first moment I held him we belonged to each other and I could figure out what he needed.

That isn't to say there hasn't been plenty of cringe-worthy, I-just-lost-mommy-of-the-year award moments. There has. Some that I'm very, very glad have been just between him and I and no one was around. But even in those moments when I know I have behaved my worst he turns and he smiles at me and I know all is forgiven. And let me tell you, no one can forgive you like a child. If only we adults could learn to let it go like they do.

Being a mother has also brought out or at least reminded me that there are definitely areas in my life I need to focus on. Things about myself that I need to learn to love, learn to let go of and finally learn how to deal with. There are things I have pushed down and pushed aside because I just didn't want to deal with it, but I have come to realize that just isn't acceptable anymore. I'm a mother. I'm someone's example. I'm someone who is guiding another's life. What I do, say and behave like will forever impact who he will become. How can I possibly instill self esteem in my son if I lack it? How can I give him confidence if I don't show it? The old saying of "do what I say, not what I do" is so false. While kids do pay attention to what we say, more than anything they follow the examples of our behavior. I know I can't and won't be perfect but I want to be the best version of me I can be.

So with 2010 in my rearview mirror and all the highs and lows that came with it I'm walking towards 2011 with high expectations. This coming year is about me. And that sounds incredibly selfish. But frankly I CAN'T care about that. These days are going fast. I don't want to waste them worrying about damage I've done. I want to use them to be the very best version of myself. And not just for the boy, but for ME, for my husband. We all deserve the very best of Bree. I deserve to feel worthy DESPITE my age, weight, life choices or anything else I allow people to judge me by. My husband deserves to have a woman by his side that helps him, stands beside him, lifts him up and makes him someone to be proud of. My boy deserves a mom that can back up the confidence, can teach him love, loyalty and forgiveness. 2011 is about me becoming the woman I should be so I can teach my son how to be the man he can be.

Written by

Bree Wilder
at 8:42 AM
11 comments


Friday, December 24, 2010
From our family to yours we hope your Christmas is a wonderful day full of family, food, and all your favorite things!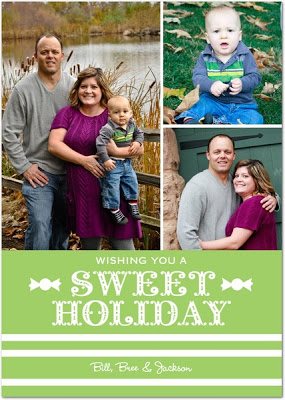 Written by

Bree Wilder
at 11:15 PM
2 comments


Wednesday, November 17, 2010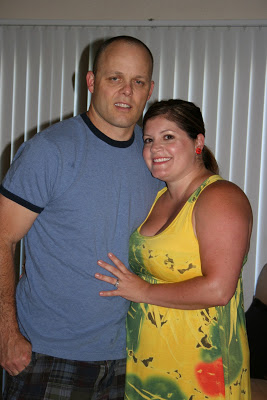 Happy anniversary babe. No matter comes our way I always know the best decision I've made is marrying you. You are such a wonderful husband and an amazing father. I love you so much!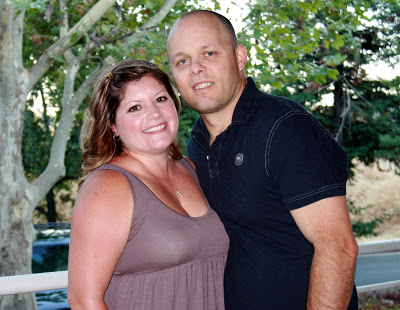 Written by

Bree Wilder
at 7:30 AM
2 comments


Friday, November 12, 2010
Happy birthday to my Momma! My baby's Nina. We love you so much and are so grateful for all your do and are to us.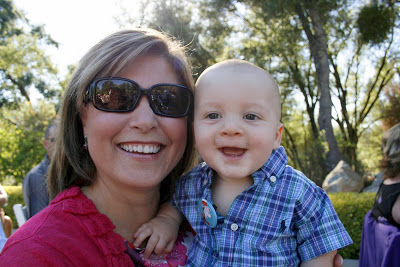 Written by

Bree Wilder
at 9:42 PM
0 comments


Friday, August 20, 2010
I had no intention of taking a blogging break. But I have and I am. I'm enjoying this
summer
of mine and find myself busier than I ever imagined hanging out with family and friends, playing in the pool, taking little mini vacations. Plus I felt so stagnant in my writing. Boring, boring, boring. But I promise to be back soon. Right after I get done hanging out with this kid.
Written by

Bree Wilder
at 7:28 PM
3 comments


Thursday, August 12, 2010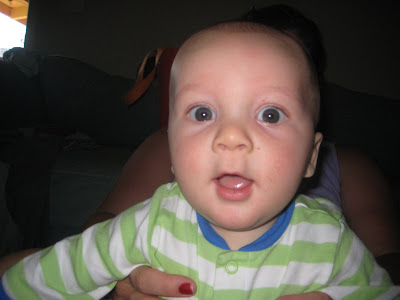 My oldest niece got a hold of the camera. She had a grand 'ol time. I love that she was so into it. I think I'm going to have to buy her a camera.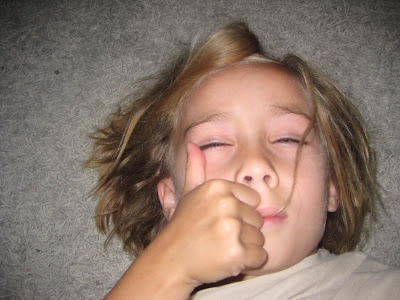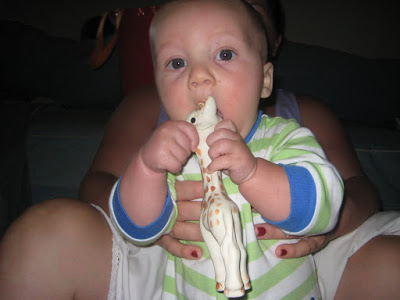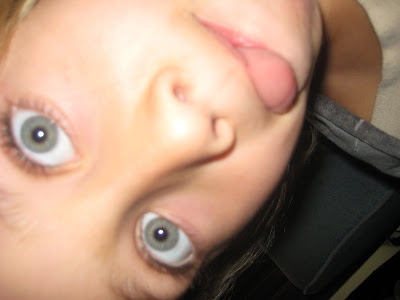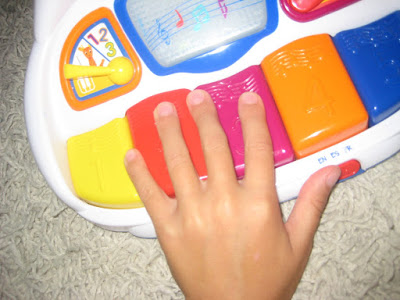 The girls head back to school in just a week. I can't believe my oldest niece is going to be in first grade and my youngest in kindergarten. It's going way to fast. Slow down little ladies. Tia loves you just the way you are.
Written by

Bree Wilder
at 9:53 AM
0 comments


Wednesday, July 28, 2010
He took it out for one last ride. The guy he sold it to was coming to pick it up so he wanted to take it out for one last ride to make sure it was running well and I imagine, to say goodbye to the bike. He had two young daughters and it was time to give it up. My sister waited for him at my parents house with the girls. They were excited because when Daddy got home they were going to the fair.
Forty-five minutes later he wasn't back. He wasn't answering his phone. When my dad got home he and my sister went out looking for him. She got a call while they were on their way. There had been an accident. As they pulled up on the scene the ambulance was pulling away.
He had laid down the bike. Slammed into a rock wall. He hit the wall so hard his glove flew off. Thank God he was wearing a helmet. He destroyed his knee. He was nearly unrecognizable under the road rash. When I took my oldest niece to see him in the hospital she wouldn't go near him. I didn't even see him the first day he was in the hospital.
Personally I think someone hit him. He can't even remember what happened. It was a windy road that kids speed down all the time. I think they ran him off the road and kept on going. Somebody called the ambulance and when they got there he was laying in the middle of the road and there was no one around. So who called the ambulance? And why the heck didn't they stop? We will never get those answers, but I wish we could.
This started a four year long journey for my sister and her family. A journey they are still working through. My brother in law is fully recovered now but it took him multiple surgeries and a year long recovery process. I thank God everyday that it wasn't worse. That he did have that helmet on. That who ever called the ambulance DID call, whatever their motivation.
This post is a part of Mama Kat's Writer's Workshop.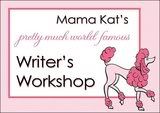 Written by

Bree Wilder
at 11:30 PM
10 comments


Wednesday, June 16, 2010
My talented and lovely sister has opened up her Etsy store! She is selling the most beautiful headbands. Each of these are handmade by her and I'm trying very hard not to steal them away. Click the picture below to check her store out and buy something! And pass it along to your friends!
Written by

Bree Wilder
at 10:00 AM
0 comments


Wednesday, March 31, 2010
My nieces LOVE Jackson. I mean IN LOVE with him.
Butterbean, the oldest, is always writing him notes telling him how much she loves him. And we call her the hand nazi. She asks everyone before they touch him if they have washed their hands. The minute I walk in the door she heads to the bathroom, washes her hands and then lets me know she did. She even called my sister out one day for not washing her hands.
Lovebug, the youngest, is always telling me how cute he is or how soft. Today she told me how stinky he was when I changed his diaper. I'm glad he has this little girls to adore him. The three of them will be quite the troop when they get older.
Written by

Bree Wilder
at 5:23 PM
1 comments


Friday, March 12, 2010
At that time she lived around the corner from me. And my niece was a hard baby. Colicky, crying, never would sleep. Tia was more than happy to drop by at any time and hold her and rock her. Somewhere in between the tears of Grace we found our best friends in each other. She would always look out for me and I would be her helper.
Over the last six years I have come to rely on her as my sounding board, my confidant, the person in my corner, my shoulder to cry on. She has been there for me through some really awful break-ups and finding the love of my life. I've been there for her through her kids and as her life literally turned upside down.
I love you Coley and I'm so proud to be your sister. I am in awe of you and your strength. You persevere. You keep fighting. You don't give up. You give your girls and husband and soft place to land, never stopping to think about yourself. You are there for all of us no matter the circumstance. Your heart is so giving. You are an amazing wife, the perfect mom and my best friend. Do you remember that moment when I was giving birth to Jackson and I was so tired and I couldn't breathe? I looked to you and you talked me through. I remember your voice getting quiet and it was all I could hear. That is why you are who you are to me. Because I can always count on you to get me through. Thank you for that. Love you so much.
Written by

Bree Wilder
at 10:39 AM
0 comments