I love holidays. LOVE THEM. Any reason at all to decorate my house or make special things for the fam and I'm all over it. I just think it is fun. I know that V-day was 4 days ago but I didn't get a chance to share so bear with me.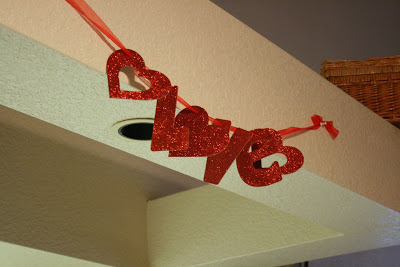 I'm not normally much a heart person, but as soon as it is Valentine's day and the world is throwing up pink and red I'm all about it. I found that cute little garland at Target in the $1 bins. SCORE.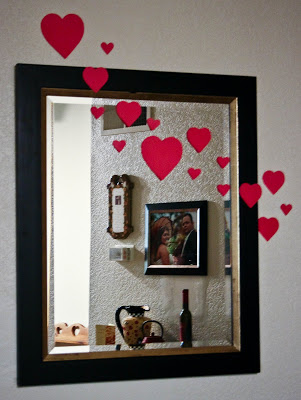 This was so easy to do. I took one sheet of construction paper and outlined cookie cutters on it in various sizes. Cut them out and put them up! I really thought it turned out cute.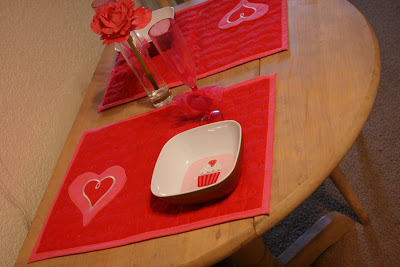 Do you remember these from last year? I still just think they are adorable. And I got the heart champagne glasses from my
Sassy Flirty Apron Swap
.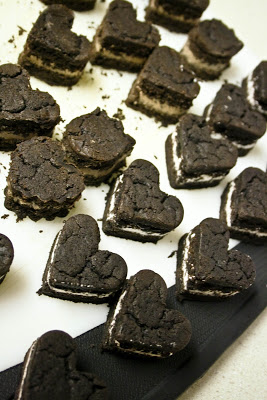 I made a lot of goodies this year. And I got all my ideas from
Bakerella
. Everytime I pull up her blog I want to like my screen. These are actually just Oreo Cakesters cut into heart shapes.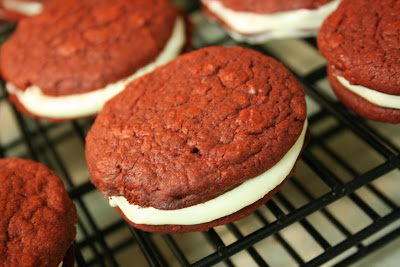 Re
d Velvet Cookie Sandwiches
. OH. MY. So good.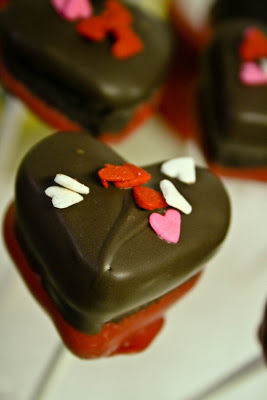 And the biggest hit of all was the
Cupcake Pops
. Seriously, these are sinful.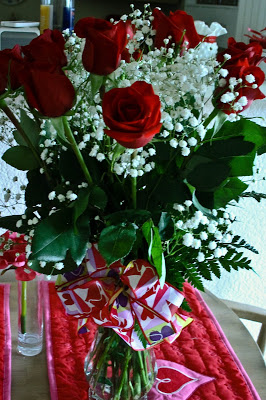 And look what the hubs got me. He's a keeper. We had a really nice day too. We did. . .nothing. :-) Sat on the couch, watched some movies and just hung out. We both actually had the day off so it was nice to get in some quality time. All in all, a perfectly lovely holiday. Now I just have to figure out what to replace all those hearts with.