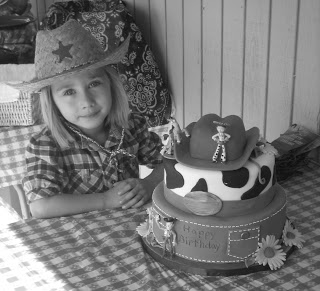 YES. FIVE. I'm going to die. I'm a 1000 years old. My niece is turning FIVE. SOB.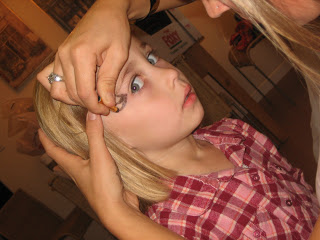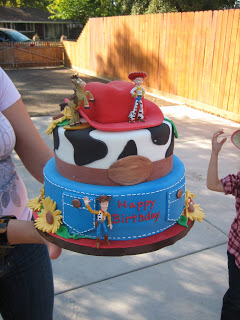 On Saturday, my fabulous sister, being the fabulous mom that she is threw a cowgirl party for my little niece. Complete with a petting zoo and ponies. YES. PONIES. She wins the mom award.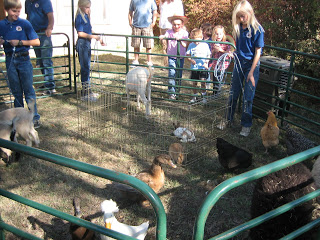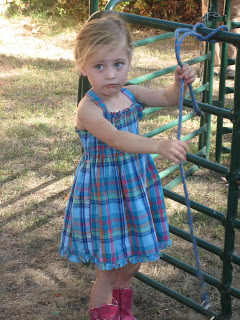 I thought Gracie was going to DIE of pure joy. She loves animals, she loves cowgirls and now that she is in school loves all her little friends. Throw in some candy, cake and presents and boy howdy she is happy for a month.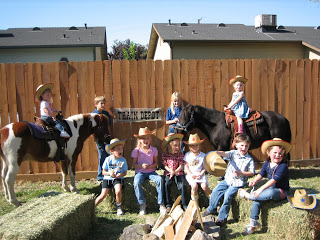 Each kid got a cowboy hat and their face painted. And the little favors were all wrapped up in hanky's. So cute! All the kids just about lost their mind when the animals showed up. And the pig was hilarious. Squeeled like it was being led to the slaughter. All in all a really fun day.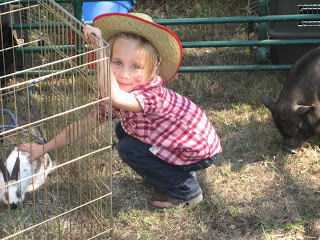 Happy Birthday Butterbean. Tia loves you so much and can't believe you are already 5.