Tuesday, September 30, 2008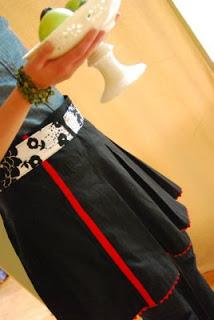 Over at the
Apronista
they are giving away the MOST adorable apron! If you love aprons go and check it out!!!
Written by

Bree Wilder
at 4:42 PM
0 comments


Monday, September 29, 2008
So I participated in the
Flirty Apron Swap
this last time around. The theme was Your Dream Vacation. My dream was somewhere tropical. My partner's was Ireland (which I love and really, really, hope to go back and visit again someday.
I sat down to start sewing the apron for my partner and my gosh darn sewing machine broke. And because I am, of course, a procrastinator I only had one week to jump on
Etsy
and find something suitable, get it and mail it out! Here's what I sent: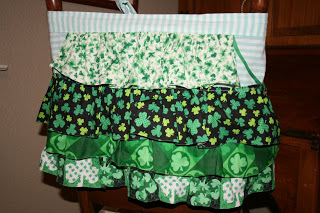 The cutest little apron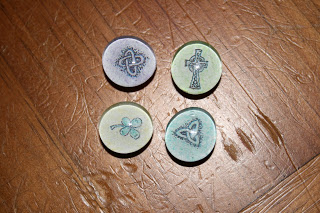 Irish magnets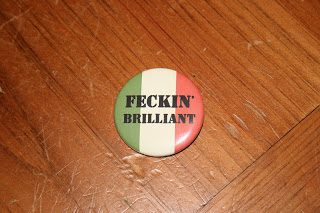 Pin for the apron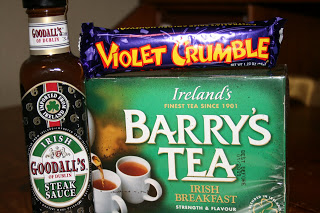 My favorite Irish tea, the candy bar I had when in Ireland and some yummy steak sauce. I also sent her a menu for an entire day of Irish eating.
And here is what I got! I LOVE these colors. Sunshine and summertime. That's what it reminds me of!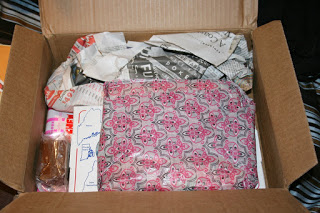 Box full of goodies!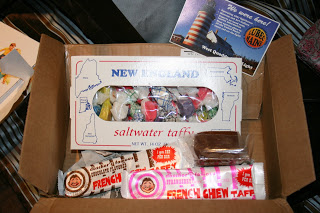 Fudge, taffy, and some taffy chews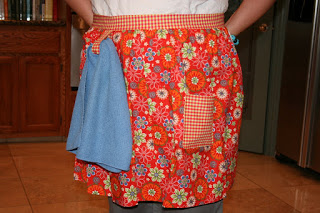 I love this apron! And I really love the towel loop! Thanks Beverly!
Written by

Bree Wilder
at 7:54 PM
0 comments


Tuesday, July 8, 2008
How adorable are these aprons? TOO CUTE really!
I found a new
apron
to try to win! Don't enter. It's mine! I jest, I jest. Kinda.
Written by

Bree Wilder
at 5:34 PM
2 comments


Monday, June 30, 2008
I WON
! I freakin' won! I can't even believe it! Seriously, people. I never win ANYTHING.
First, I'd like to thank the Academy for allowing me the opportunity to be among such other talented individuals. . .
Okay, that might be a bit overboard. But I am in love with the "random number generator" just a little bit for pulling my name out of the hat! Thanks
Apronista
!
PS I chose the blue one! Oh and I WON!!!
Written by

Bree Wilder
at 1:37 PM
1 comments


Friday, June 20, 2008
I really, really do. I made an apron. All by myself. With no pattern. It took many long hours hunched over the sewing machine and checking out all the aprons I own. And yes, I know. It doesn't look life it took HOURS but hey, give me a break. It's my first apron. :-)
Written by

Bree Wilder
at 12:00 AM
2 comments


Thursday, June 12, 2008
If you love aprons and have to have them I've got two giveaways that will be just up your alley! Check out
Cathy's blog
and enter in her apron giveaway. HAPPY BIRTHDAY CATHY! So cute!
And then go check out the
Apronista blog
and enter to win a Carolyn's Kitchen apron. I of course am in LOVE with the cupcake apron. Although I am afraid if I wear it I will want to eat it!
So run off and enter my little friends!
Written by

Bree Wilder
at 9:23 AM
1 comments