So I participated in the
Flirty Apron Swap
this last time around. The theme was Your Dream Vacation. My dream was somewhere tropical. My partner's was Ireland (which I love and really, really, hope to go back and visit again someday.
I sat down to start sewing the apron for my partner and my gosh darn sewing machine broke. And because I am, of course, a procrastinator I only had one week to jump on
Etsy
and find something suitable, get it and mail it out! Here's what I sent: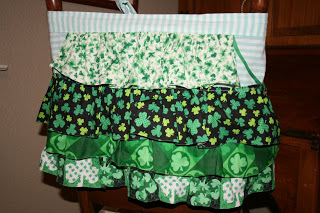 The cutest little apron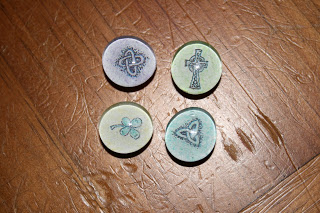 Irish magnets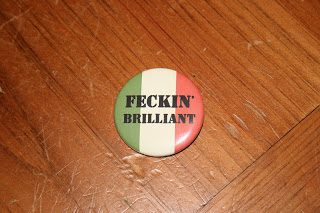 Pin for the apron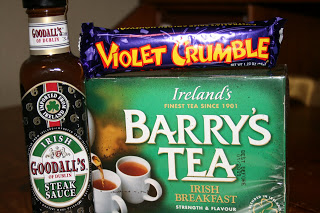 My favorite Irish tea, the candy bar I had when in Ireland and some yummy steak sauce. I also sent her a menu for an entire day of Irish eating.
And here is what I got! I LOVE these colors. Sunshine and summertime. That's what it reminds me of!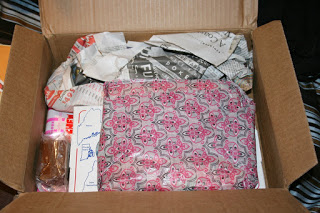 Box full of goodies!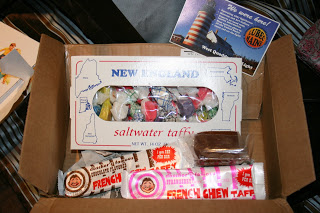 Fudge, taffy, and some taffy chews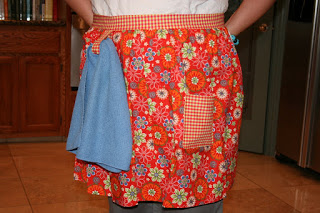 I love this apron! And I really love the towel loop! Thanks Beverly!