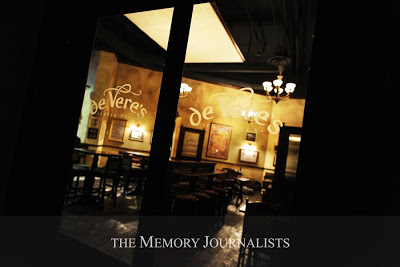 I told you guys that I would be
working
with
The Memory Journalists
this year and actually SHOOTING. So exciting! Last night was my first shoot as a "MJ shooter" and Jen and I had a great time!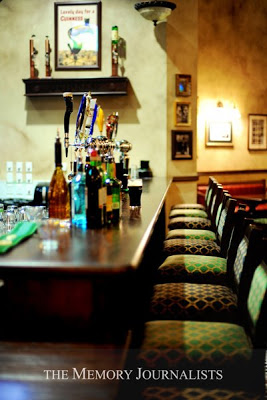 Henry and Tina
(gorgeous former MJ bride and groom) were celebrating not only their one year anniversary last night but also the grand opening of deVeres Irish Pub. The cool thing about this pub is that not only is it run by Henry and his brother but it was designed in Ireland and shipped over! Everything! The walls are all decorated with pictures and stories of Henry's family and they even have the bell from the ship that Henry's grandmother come over from Ireland in.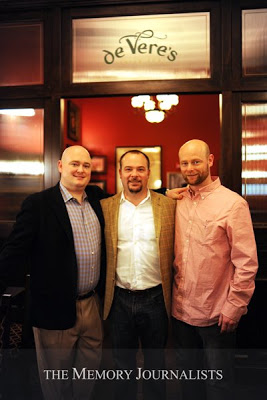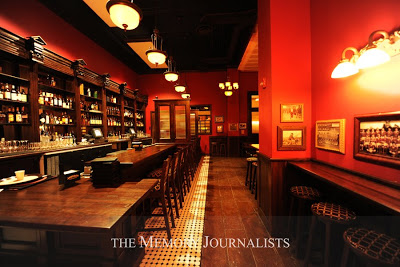 The pub itself is so beautiful. There are two separate rooms and the back room is this gorgeous red. All the people that work there were so great and we had a fabulous cosmo from James and great conversation with Courtney.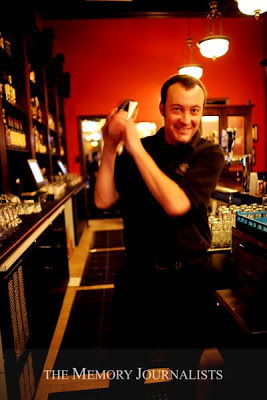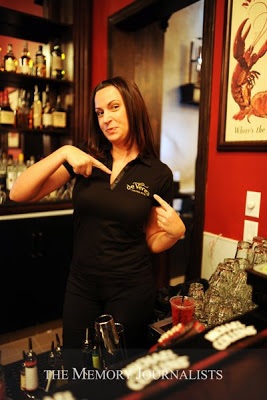 And I can't pass up the opportunity to say, "LOOK! Jen's in a dress!!!!"
All in all it was such a great time and a great initiation into the MJ team. Thanks for taking me Jen!