One more week down, one more visit with the midwife over! I'm 38 weeks and we have PROGRESS! I'm 1 centimeter dilated and 50% effaced. I know this really means a whole lot of nothing but SOMETHING is happening down there and I have something other than the cramping, tightening and major pressure to prove it! So yea body and yea Jackson!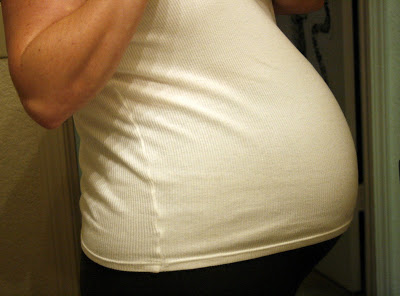 This weekend my mom, my sister, and my SIL threw me the most awesome baby shower ever. I can't wait to get the pictures to show you guys. They matched it up with the them of Jackson's room (which I will show you guys when I finish! 95% there!). It was all so cute and fun. I had such a great time and just enjoyed myself. Also, I actually wore real clothes, did my hair AND put on make up! That's an event around here these days!
We are now ready for a baby. We have everything we need for him to live comfortably here. I'm so excited I could pee my pants (which come to think of it I probably will because HELLO! One more fun side effect of pregnancy!). So come one baby! Let's get this going!