My
brother is getting married
in a mere 86 days. He is marrying the loveliest girl on the block and we heart her whole bunches. J had her bachelorette party a few weekends ago and my sis and I weren't able to go because we are all old and responsible with the bill paying. So she came here the week after on her break from MEDICAL SCHOOL (I know some DARN smart people) and we decided to throw her our own little bachelorette day.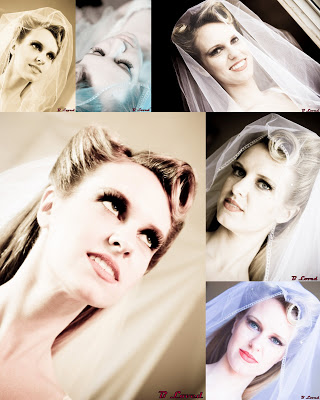 And because my sister is a GENIUS she came up with the perfect plan. A pin-up session. We hired Darlene Leyva of
Pin-Up Girls
to come and do her make-up and hair. MAN WAS SHE GORGEOUS. She looked just like a doll.
I took the pictures and we had such a great time! It was so fun! Of course my silly little brother is a little ooked out that these were taken by his sister but her will SO get over it. So enjoy some pretty. Oh and a warning. . .this post is VERY picture heavy, but I don't care peeps. I've got a pretty new little sister and I'm showing her off.
L.L.S (Little Little Sister) we hope you that you had as much fun as we did. We enjoyed every minute spent with you. You were beautiful (as always) and the SUN is one lucky boy.