Two months ago you came along and turned my world upside down. It's been an emotional roller coaster so far but worth every single minute. You have become my world and I can't imagine what I did before you!
My favorite part of the day is waking up to you laughing and talking at me. Every single morning you wake me up with your laughing and when I open my eyes and look at you I am rewarded with the biggest grin. You will just lay there for an hour and talk to me. It melts my heart.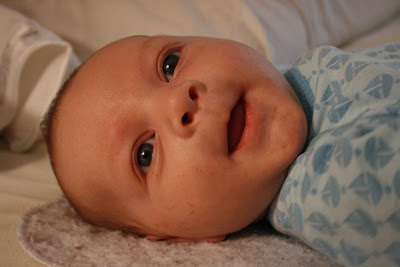 My favorite face of yours is your pouty face. When you are really upset and you want to let me know you pull out all the stops. We are talking pouty lips, crocodile tears, the works. And I think it's adorable. I haven't gotten a picture of it yet because I feel bad putting you down to get a picture when you are so upset!
You LOVE your bath. That's your special time with Daddy. You just lay there and he talks to you and pours water over you and you just smile and smile.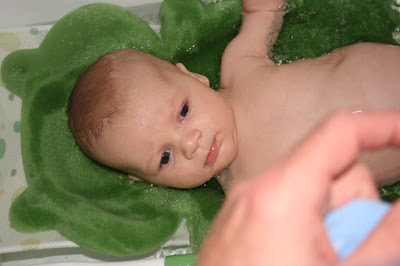 This past month we had you dedicated at Nina and Papi's house on Easter. It was a beautiful day. Two sets of your great-grandparents were there. Your cousins and great aunts and uncles. We all gathered around you as Papi prayed for you and for us that we would raise you to be a Godly man. And that's what we really want for you.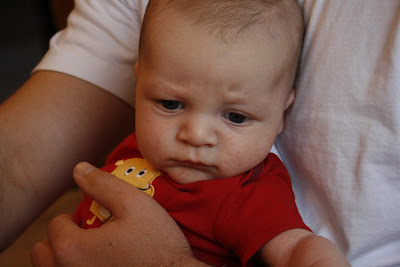 I think about who you will be a lot even though I'm enjoying my little snuggle buddy. Even now as you are growing and starting to show your personality I pray that I'm doing all the right things so that you grow into a good man.
I love you so much Budder. You are the best part of me.