One more more week down only about 5 more to go! Actually this was a really good week. I took a little bit easier this week and didn't try to do every little thing every single day and it made for a much more relaxing week. I even actually hung out in my apartment! GASP!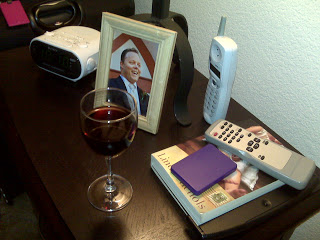 Tried all new restaurants again though. Keeping up with that! There was
Lee's Deli
(for those who can't choose just one thing to eat!),
Bayside Market
(look at all that hidden there under your skirt!),
Lightening Foods
(Move 'em in, move 'em out!),
Palomino
($5 pizza and $4 mojito's?! Um, YEA!),
Henry's Hunan
(I heart Henry),
Osha Thai
(all in all, my first Thai experience, AWESOME!),
Delica rf-1
(I also heart Japanese food!),
El Sotano
(next.), and
The Toaster Oven
(a bit if NY right here in SF). Not huge winners like
Home
but Osha Thai was REALLY good. I would totally eat there again. Do you love how this adventure is all about the food?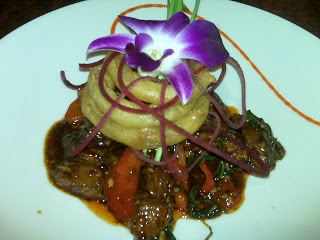 In other news, I had a certification test this week. You have to pass these beasts with a 80% or higher or hello unemployment. Yea, they take their training relatively seriously. BLAH. Anywho, I walked away with a 94%. I rule.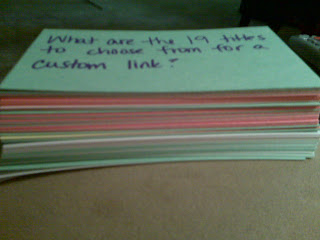 This weekend with the Hubby was much better. Basically because I was bound and determined to NOT argue so I let him have his way on everything. Men. But we did have a good time. Hung out, saw a movie (Pride & Glory. Good stuff.) and slept. Man, did I sleep. I started getting sick last Sunday and by Monday morning it was a full blown cold. You know the kind that just drags you down and makes you move about .5 miles per hour. But that wasn't an option for me. So I just kept pushing and pushing. By the time I got home on Friday I was dead. Literally fell asleep before 9:30 on Friday night. And slept in the next morning. I think my body finally just gave out. But I'm happy to report that after a weekend of sleeping I'm feeling mucho better. Thanks for asking.
Got to hang out with my old coworker Brian this week. Had dinner with him and his wife. Whom I like very much. Julie and I haven't hung out much before but we had a great time making sure Brian was tormented as much as possible. I was a little worried about it because Brian and I were really good friends at work and I didn't want it to be some weird dynamic but it was great and I think I got a new pal out of it.
So there you have. Your weekly recap. I really hate not being able to blog during the week. I never realized what a stress relief it was for me. But only 5 more weeks to go! Wish me luck!