(So I'm a little behind in posts but I'm going to keep going! This is for the week of October 26th to November 1st.)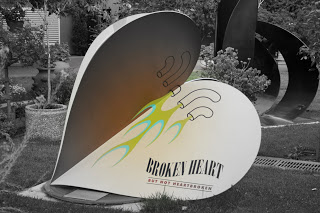 Week three DOWN! This was actually a REALLY fun week. Probably because it required actually no travelling on my part other than to SF!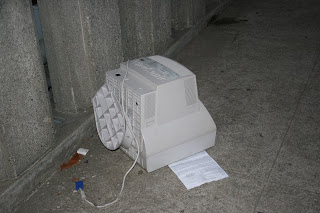 Let's see. . .eat's were yummy this week. First off, I haven't really talked about my Starbuck's. There are actually two I frequent. Every. Single. Day. I have completely become a coffee addict. I blame Erin. She has to have her coffee every morning and by golly, if she is why shouldn't I? They are both good Starbucks except for one whose cooler has been broken for WEEKS. Starbucks has PLENTY of monies to fix a cooler, come on. And you have to time it just right. If you get there a minute late you will be in line forever and that can make you late. We've got it down to a science. On to the food. . .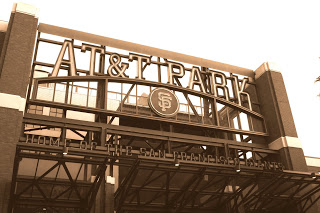 I finally got myself some sushi! From
Toyko Express
to be exact. Very quick, great for lunch, not the best sushi I've ever had but I've also had much worse! Checked out a place called
Tres Agaves
. YUMMY. The quesadilla was SO good but the margarita pitcher wasn't worth the $37! Our class took a little field trip to
Ristorante Umbria
. SWOON. Best Italian food I have had since I have been here. NO JOKE. And that night I tried out this cafe/bookstore across the street from my apartment called
Crossroads Cafe
. It was really good and just plain yummy. Try the Lemon Poppyseed cake. You won't regret it! Grabbed lunch one day at the
Working Girl Cafe
. I had heard a lot about this place and was looking forward to trying it out. Yummy sandwiches but even better coffee! Visited
Delancey Street Grill
. It was pretty good. Wasn't the best food I have ever had but I did love their Heirloom Tomato and Mozz salad. Then it was off to
Yank Sing
, dim sum to go. Eh. I wasn't terribly impressed. Visited
Palamino
again because seriously, $5 pizza and $4 Mojito's? SCORE. Had some okay lasagna from
Caffe Focaccia
one day at lunch. And last but not least ordered in from
May Lee's
restaurant. SO MUCH FOOD. Walnut prawns were delish, but boy was I stuffed.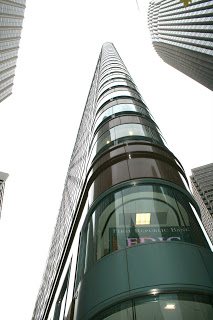 Monday and Tuesday of this week I did a little exploring. I grabbed my camera and just walked. I took pictures of anything and everything. This city is so ALIVE. Everywhere I look there is noise and people are moving and the wind is blowing and something is happening. I really took in the city this week. It was awesome.
I stayed in the city this weekend. Friday after we got out of class I went back to my apartment, changed my clothes, threw on my tennis shoes and grabbed my camera. Off I went. I walked for THREE AND HALF HOURS all the way to Union Square and back. IT WAS AWESOME. Best time I have had so far. In fact on my way back to my apartment I ran into Critical Mass. Critical Mass happens the last Friday of every month and it basically when the bicycles take over the streets. Apparently October is the best time to catch it because of Halloween everyone dresses up. It was really cool and I got some pretty amazing photos that day.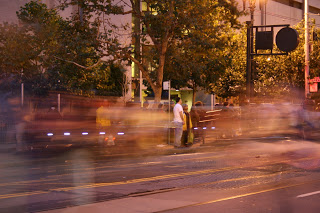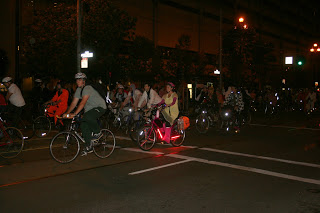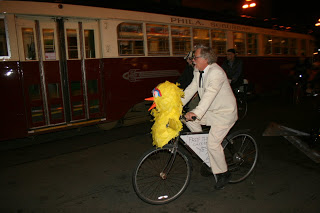 Hubby drove up on Saturday after he got off of work and hung out. We were both pretty tired so Saturday night we stayed in but Sunday we hit the ground running. We took Muni over to Home and had brunch (dinner was WAY better) and then hopped back on Muni and headed to Pier 39. We walked for I don't even know how many hours. We walked past Ghiradelli Square and out by Fort Mason and down the pier there. Then we walked back. Jumped back on the Muni and headed home. Here's a cool fact. It took us a total of $6 to get around that day! That's it!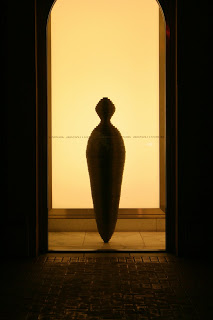 All in all a really good week. Lot's of exploring, lots of picture taking and of course, lots of food! After this week only 3 and half more to go! Think I'll miss this place.