My husband's uncle owns the
Shabby Shack
dowtown Sacramento. I've been there one time before but my hubby goes every couple of weeks. He and I both are in to "old" or vintage things and we already have a few pieces from the store. Last week Hubby went and picked me up a dresser and also got me some old Pyrex glass bowls. LOVE them!
So we are in need of a hutch for all the kitchen crap I have and we headed down there to see what they had. And here's where you come in. I found 3 different ones I liked but I don't know which one I like better! So you vote.
Hutch A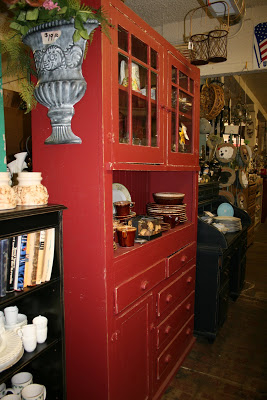 Hutch B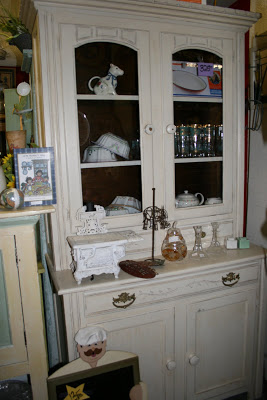 Hutch C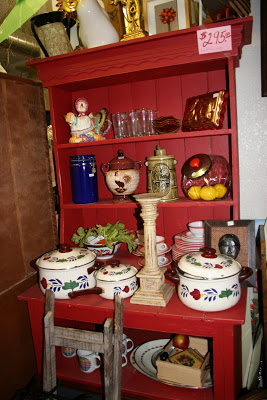 I also found these little Pyrex food containers. They are a little beat up, but aren't they cute?
So cute they came home with me. :-) Now vote people!!