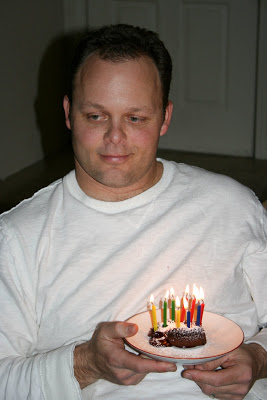 On Saturday we celebrated the Hubs 38th birthday. Geez he's old. His birthday was actually LAST Saturday, the 3rd, but as you well remember we were moving. So some of our family got together at our little casa and we hosted our first dinner party/birthday party. You can see from the pictures how TERRIBLE the light in our new place is. More to come on the new place soon!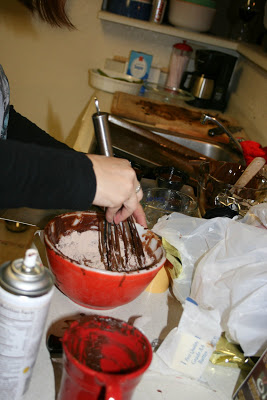 My sister whipping up the Birthday Boy's requested dessert on my teeny tiny counters.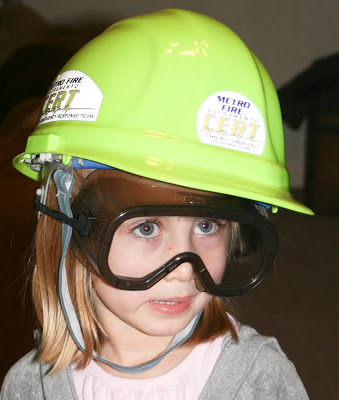 All dressed up and no one to save.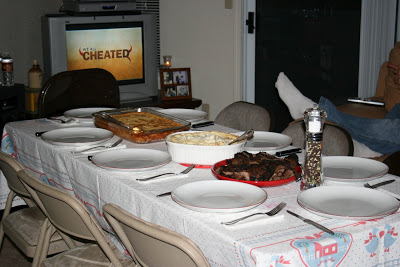 The spread.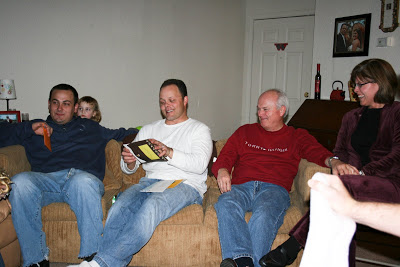 See my little niece hiding back there? She's about to comb her dad's hair with the dog brush.

Thanks to everyone that came. We both had a great time!