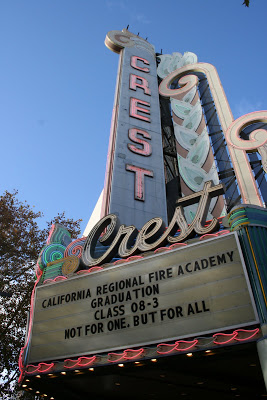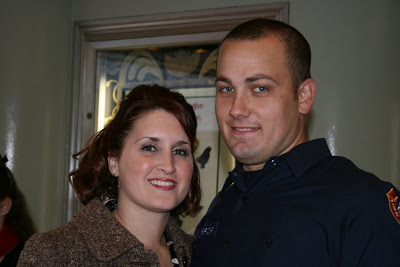 My sister and my brother-in-love have a had a really hard time the last couple of years. Due to circumstances that were out of their control their lives have change in ways they never thought imaginable. But they have stuck together and weathered it all supporting each other and being each other's biggest cheerleader. Saturday night was realization of a dream and the beginning of a new season.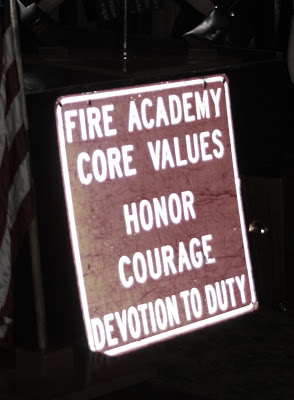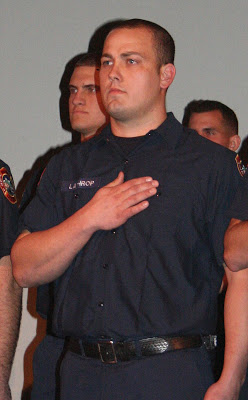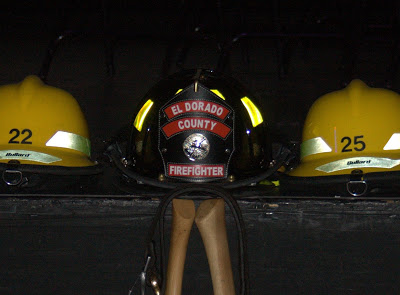 For seventeen weeks my BIL woke up and went to the Fire Academy by 6 a.m. He was there until 4, 5, sometimes 6 o'clock at night. He lost around 20 pounds, and became a lean, mean machine. While he was playing with the firefighters my sister was running their family business, overseeing the ordering of materials, taking care of the employees and the bills, all the while taking care of the house and the girls. They were both just a little tired.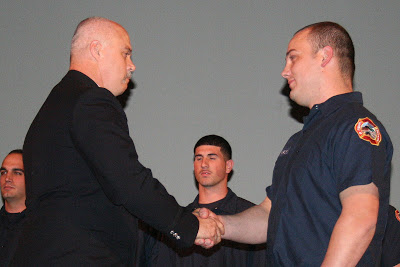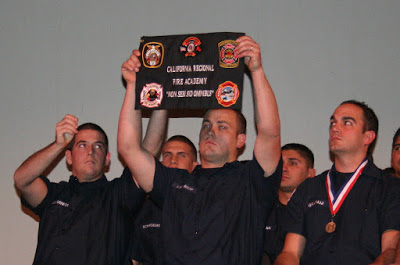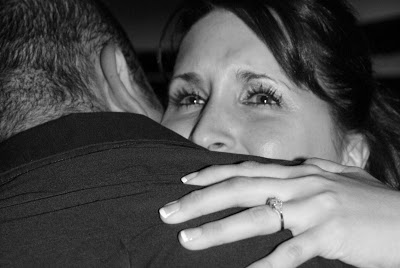 JL's class started it with 45 people. By graduation they were down to 35. They had drill instructors, fitness instructors, class room time and tests. It wasn't easy, but he finished!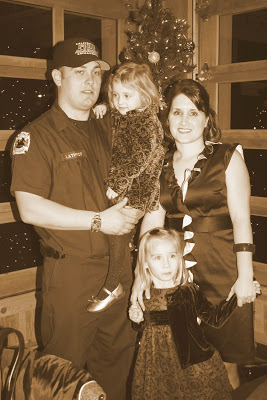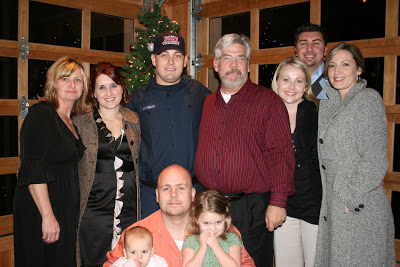 We all went to his graduation on Saturday night and I think it is safe to say that at some point in the night we all got choked up with pride. He had worked so hard and come so far!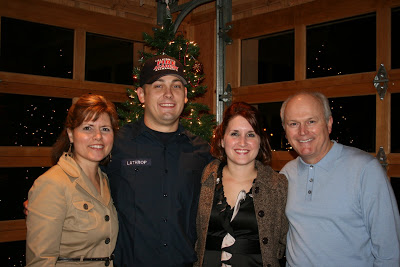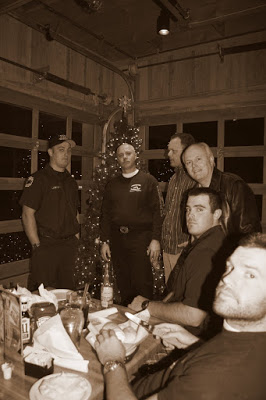 Congratulations J. We love you and we couldn't be prouder!