I am so, so, SO excited! I have been doing a little bit of work here and there for our
wedding
photographer,
The Memory Journalists
. When I met Jen and started to get to know her over the course of planning our wedding we just really hit it off. First she is an AMAZING photographer and I was totally jealous of her skill and her very cool camera, so I wanted to cozy up to her. Secondly, we just clicked. So she asked me to help her out with some stuff and I have been helping take care of some behind the scene's tasks. Over the last couple of weeks she and I have been talking about me taking on a few more tasks and one of those tasks would be. . .wait for it. . .a company photographer! How cool is that? Needless to say I am nervous (even thought I haven't even shot anyone yet!), but I'm really excited. I am excited about the direction this is going and I have really high hopes.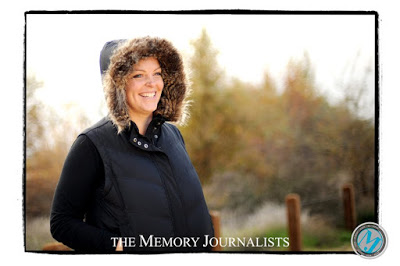 My very first MJ shot! Aren't Kelly's eyes AMAZING?
First of all these desserts are AMAZING just to look at. SECONDLY, SO GOOD. Check out Sugar and Spice .
So last weekend was my first Photography Bootcamp as team member of Memory Journalists. Jen hold classes with the photographers to train us on the proper use of our cameras and how to basically take better pictures. It was really cool, very informative and a whole lot of fun. We got to practice shooting each other and then some AMAZING little desserts. After our class we had the MJ Christmas party. This is the second one I have been to and these little shindigs are always a blast. Nothing like hanging out with the cool crowd!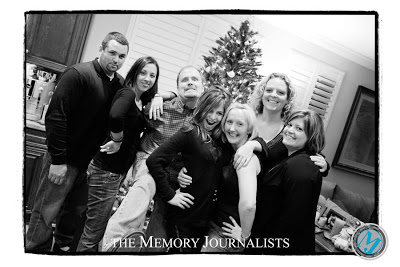 The MJ team (minus Teresa & Tina).
And in even bigger news. . .Congrats NJ on your engagement! Let the games begin!