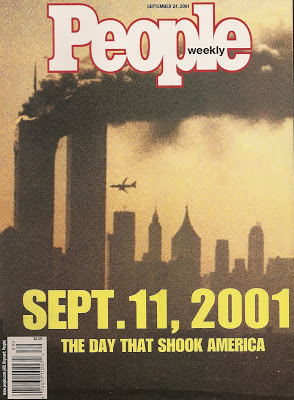 I remember exactly where I was when 9/11 happened. I was living in GA at the time and had just gotten to work when a friend instant messaged me and said, "Did you see that a plane hit the World Trade Center?" I hadn't so I pulled up the news and there it was. At first the plane looked so tiny I thought it was just a puddle jumper. We all thought it was some sort of mistake at first. And then things get very hectic and very blurry. All the sudden things were going in fast forward and people were dying, other planes were falling, buildings collapsing. Somewhere in there a friend reminded me that my sister and her husband were supposed to be on a plane to NY. After many frantic minutes I finally got a hold of her to find out they had been grounded before they even took off.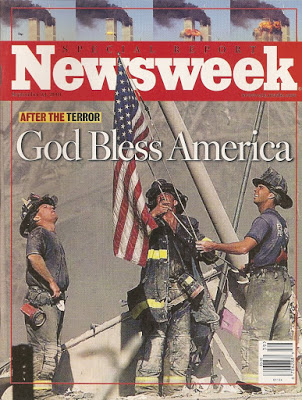 For the next month I couldn't concentrate on anything else. As soon as I got to work I would jump online and read all the articles about 9/11. As soon as I got home the TV went on to the news or the memorial or whatever. I bought all the magazines and newspapers. And slowly, slowly, slowly I sank into a depression. I cried all the time. I was so broke but when they asked for money I gave. I couldn't get away from it. I couldn't let it go. My dad told me I had to turn it off and walk away but I couldn't. I couldn't stop thinking about the lives cut short, the children who lost their parents, the brave men and women that fought back.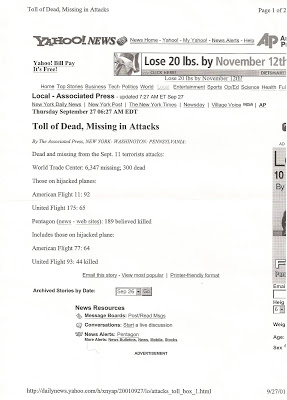 I remember one night many, many weeks later sitting on the couch in my house in the dark watching yet another memorial service. I was crying hysterically and hoping my roommate wouldn't be home anytime soon. And suddenly it hit me. I had to go on. I wasn't responsible for mourning those lost by stopping my life. That night I turned off the TV, packed away all the things I had collected and didn't go back. It was so hard but slowly but surely I got happy again.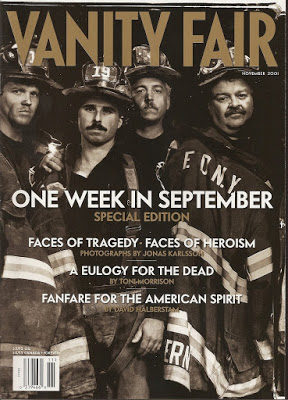 I found all my 9/11 stuff when I was cleaning out the junk room the other day. To this point I have not watched anything else or read anything else. For me it is simply a road I can't go down. Because when I start to I feel that tug of sadness that I know will overwhelm me. I have come across my stuff before and have always quickly shoved it back into the box and moved on. This time I took it out and looked through it. And I was able to let some of it go. I did keep some of it though because I think that's important to share this piece of MY history with my child. Who knows what my child will see? Hopefully nothing as horrific as our history. But I want them to know that when it really counted this country came together and lifted each other up. We mourned together and cried together and slowly but surely got better. In a country so divided for a brief shining moment we were all Americans.