Do you remember when I did this
series
before? It's been FOREVER. My 30 days of blogging is the perfect time to share with you a few of my favorite things! Let's start with
MyFitnessPal.com
!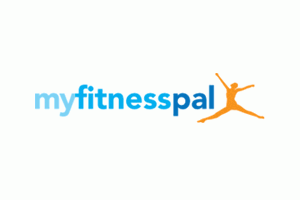 I mentioned in my
post
a few days ago that I was using MFP as a way to track all my food and exercise. I was turned onto this site by my pal Becky. And thank goodness! I love it! It is such an easy way to track what you are doing. The data base for food is so extensive it is very rare that I search for anything that I don't find.
My favorite feature about MFP is on your home page, right at the top it shows you exactly what your calories are. What you have used and what is left. I also really like the fact that it just adds my exercise calories right in so I can really see how many I should be eating for each day. And the community is AMAZING. When I first started I spent so much time on the community boards getting encouragement and questions answered. I don't spent quite as much time there now but I still love to go and look at others success stories.
They also have features for printing out reports , figuring out your BMI and BMR and even allows you to create badges (take a gander right down there on the right!) There are apps for Andriod, Iphone and Blackberry which for me makes keeping track of everything all the easier.
By far this has been a huge factor in helping me get on track and figure out what I need to do! And it is ALL FREE. I know. I can't believe it either. I would recommend this website and app to anyone who is trying to lose, gain or maintain their weight. Since I have started using it I have turned at least 4 other people on to using it too!