I love aprons. L-O-V-E them. I am getting better at making them and I really like to swap them. It's fun to put together a little package for someone you don't know and then to get a little surprise in the mail yourself. It's been awhile since I've participated in a swap so I signed up for
Lucy and Shawnee's Sassy Flirty Apron
swap. The basic idea was a handmade sassy apron with a valentine theme.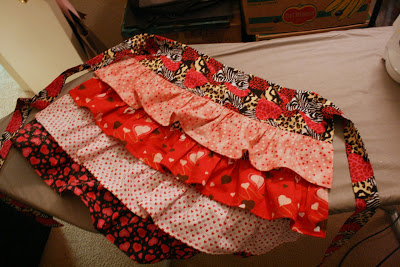 This time I made a very cute apron that I had been wanting to try. I was a little intimidated by all the ruffles but I think it actually came out pretty cute! Sorry for the blurry photo. It was LATE and I was very tired. I'm excited to try this pattern out again now that I've done it once. Who wants a ruffly apron?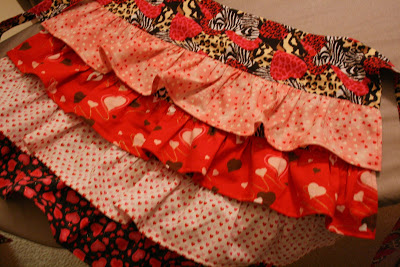 What I got in return was so awesome! How cute is this apron made by
Alta
?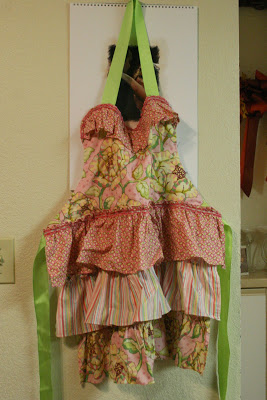 I sent ruffles and I got ruffles! And the package she put together was really cute too. She even made me a card! All in all, I totally scored! So thanks Alta! Sorry the pictures of the apron aren't so great. I need a model!