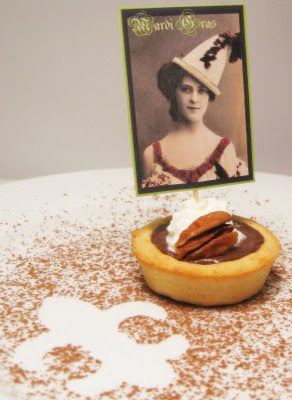 THAT DARN TARTLET! And I mean
Michelle
!
That's right the winner is The Pecan Tartlet by
Michelle
! BOO. Nah, I'm kidding. We had such a good time doing this. It was so much fun! Thank you for all of you who voted! Make sure and come back and comment OFTEN! :-) And tomorrow I'm going to let you in on a BIG secret about my cake! You'll be surprised! Stick around kids, we might do this again!
And now, here's a few words from our winner. . .
on her blog
.