Today is my Momma's birthday! She doesn't look a day over 30. I hope I age as well as she does. She's not only beautiful on the outside but she is gorgeous on the inside.
Momma is the center of our family. She's our cheerleader, our comforter, our shoulder to cry on, our confidante and the best example that any of us could ask for of a good mother and wife. We can only hope that we follow her example and be as good as she is.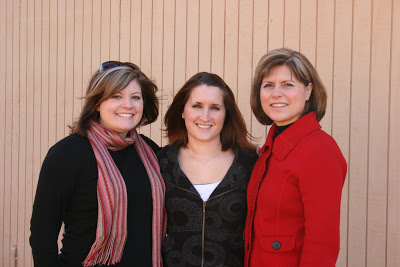 Momma, I love you so much. Especially now as I head into this adventure of motherhood. I read somewhere that when you get pregnant and become a mother you appreciate your parents, especially your mother, so much more. And it's true. When I think of the fact that my mom did this THREE times it blows me away.
I hope you have a wonderful birthday Momma! We are so blessed to be your children. Thank you teaching us (STILL!) and being our rock!