I went to a baby shower last weekend and I just wanted to share with you the
onsies
I made. These were SO easy and I thought they turned out cute! I like to take something a little different to showers when I go and this fits the bill. They were fun to make too.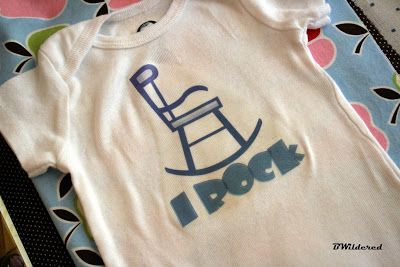 I liked this one because it felt a little
rock'n'roll
. It was supposed to be this dark purple but the colors didn't translate very well.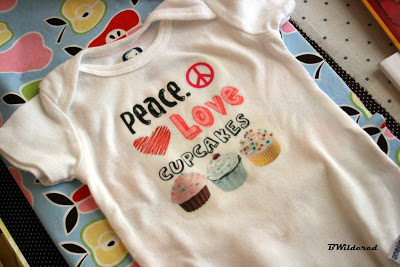 This one is my FAVORITE. Peace, love and cupcakes.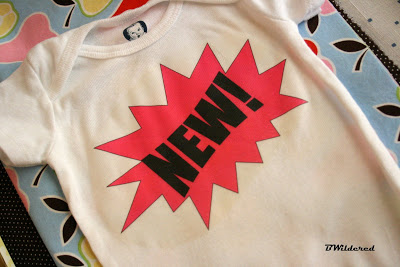 I'm new. :-)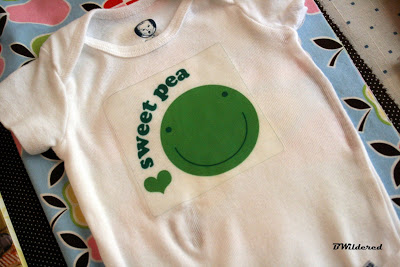 Aw, sweet pea.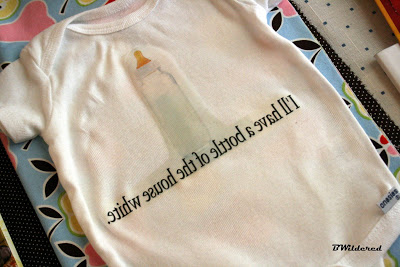 Of course we were not without our mishaps. And would you believe that this is the LAST one I made? Not the first? It's supposed to say "I'll have a bottle of the house white." Get it? House white? Well, I thought it was funny.
All in all they turned out pretty well. I have a few more friends expecting so I'm going to keep playing and see what I can come up with. What did you think?